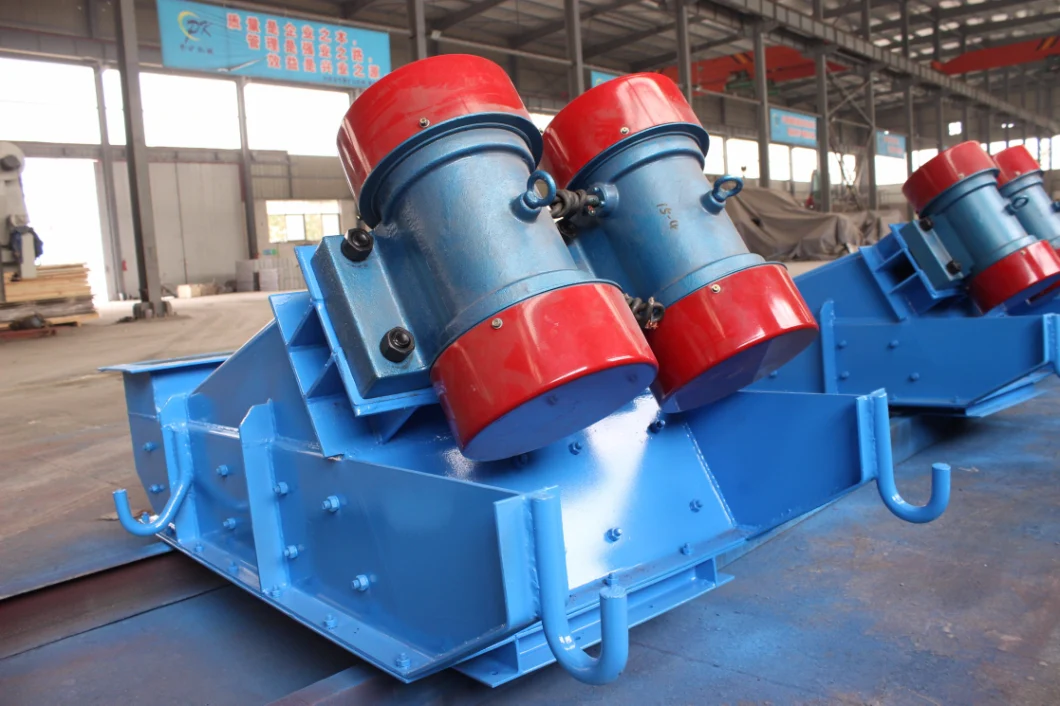 Motor Type Vibrating Feeder/ Vibratory Feeding Equipment (ZG Series)
1. Brief Introduction----a new feeding equipment, which is widely used in metallurgy, coal, chemicals, building materials, ceramics, grinding, food and other industrial and mining enterprises.
2. Operating Principles
Through driving the vibration motors, it engenders a specific exciting force, which drives vibration frame to make periodic linear and reciprocal vibration along the inclined direction. When the vibration accelerated speed of vertical component of vibrating frame is larger than gravity accelerated speed, materials are throwed up and move forward along aparabolic path; Throwing up and falling down are completed in a flash.
3. Applications Scope
-----You can feed massive, granular, powder materials from storage silos to affected devices uniformly, quantitatively and continuously, such as belt conveyor, vibrating conveyor, bucket elevator, crusher, vibrating screen, grinder, etc.
-----It adapted for automatic batching, quantitative packaging and automatic control.
4. Classification-suspension type, pedestal type
5. Structure-open structure, closed structure
6. Main Features
-----Small volume, light weight, simple structure, easy installation and convenient maintenance
-----Low service life of feeding trough
-----Flow stability, low noise and small power consumption.
Model
Feeding Trough Size
Feeding Granularity
Processing Capacity
Double Amplitude
Motor
Power
Rotation Speed
(W*L*H) (mm)
(mm)
(t/h)
(mm)
(kw)
(rpm)
ZG-100
700*1000*230
≤ 210
100
2~5
0.75*2
1500
ZG-200
800*1200*250
≤ 270
200
2~5
0.75*2
1500
ZG-300
900*1400*250
≤ 300
300
2~5
0.75*2
1500
ZG-400
950*1500*300
≤ 300
400
3~5
0.75*2
1500
ZG-500
1250*1500*380
≤ 300
500
3~5
0.75*2
1500
ZG-750
1400*1800*400
≤ 400
750
4~6
2.5*2
1000
ZG-1200
1700*1800*500
≤ 400
1200
4~6
2.5*2
1000
ZG-1800
1900*2100*500
≤ 420
1800
5~8
5.5*2
1000
ZG-2000
2150*2400*500
≤ 420
2000
5~8
5.5*2
1000