GZ series heavy duty grizzly vibrating feeder / vibration feeder
used in coal mine and metallurgy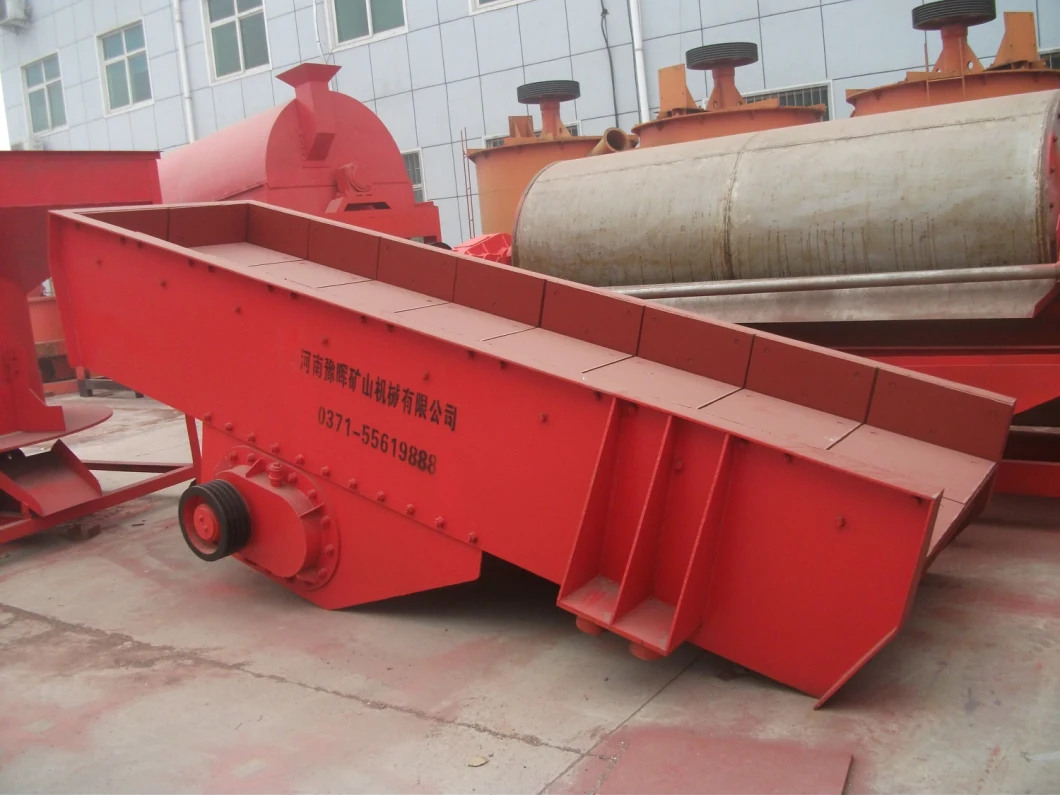 Application of vibration feeder:
Vibrating feeder can feed lump or granulated materials to the other devices evenly and continuously. In sand and gravel production line, the continuous feeding of the Vibrating feeder helps avoid the blockage at receiving hopper. With easy flow adjustment, low noise and energy consumption, vibrating feeder is applied to crushing and screening production lines on crushing site, in mining, metallurgy, building material, chemistry, mineral processing, and coal industries.
vibration feeder work principle:
Vibrating feeder consists of vibrating frame, spring, vibrator, motor vibrating device and motor. The vibrator is made of two fixed eccentric shafts whose gears are jogged. When installation, the two gears must be jogged according to the sign. Through drive of the motor, the two eccentric shafts start rotating to produce a linear huge power which forces the feeder to vibrate. Through the vibration, The materials will slip and sling on the funnel, moving forward, when the materials pass the screening part, smaller parts will fall down, avoiding the further crushing, so screening purpose can be reached.
vibration feeder advantages:
1. Stable vibration, reliable operation and long life;
2. can adjust the exciting force, can be changed and control traffic at any time, convenient adjustment and stability;
3. vibration motor as the source of vibration, low noise, low of power consumption, good of the adjustment performance, no phenomenon of impinge material.



Technical parameters:
| | | | | | | |
| --- | --- | --- | --- | --- | --- | --- |
| Model | Feed chute size (mm) | Max. feeding size (mm) | Handling capacity (t/h) | Power (kW) | Overall dimension (mm) | Weight (including motor) (kgs) |
| GZD-750x2800 | 750x2800 | 350 | 50-100 | 5.5 | 2880x1360x1100 | 3100 |
| GZD-850x3000 | 850x3000 | 400 | 80-120 | 7.5 | 3110x1800x1600 | 3895 |
| GZD -960×3800 | 960×3800 | 500 | 120-210 | 11 | 3880×2240×1880 | 3980 |
| GZD-1100×4200 | 1100×4200 | 580 | 200-430 | 15 | 4300×2450×2010 | 4170 |
| GZD-1100×4900 | 1100×4900 | 580 | 280-500 | 15 | 4980×2450×2030 | 4520 |
| GZD-1300×4900 | 1300×4900 | 650 | 450-600 | 22 | 4980×2705×2050 | 5200 |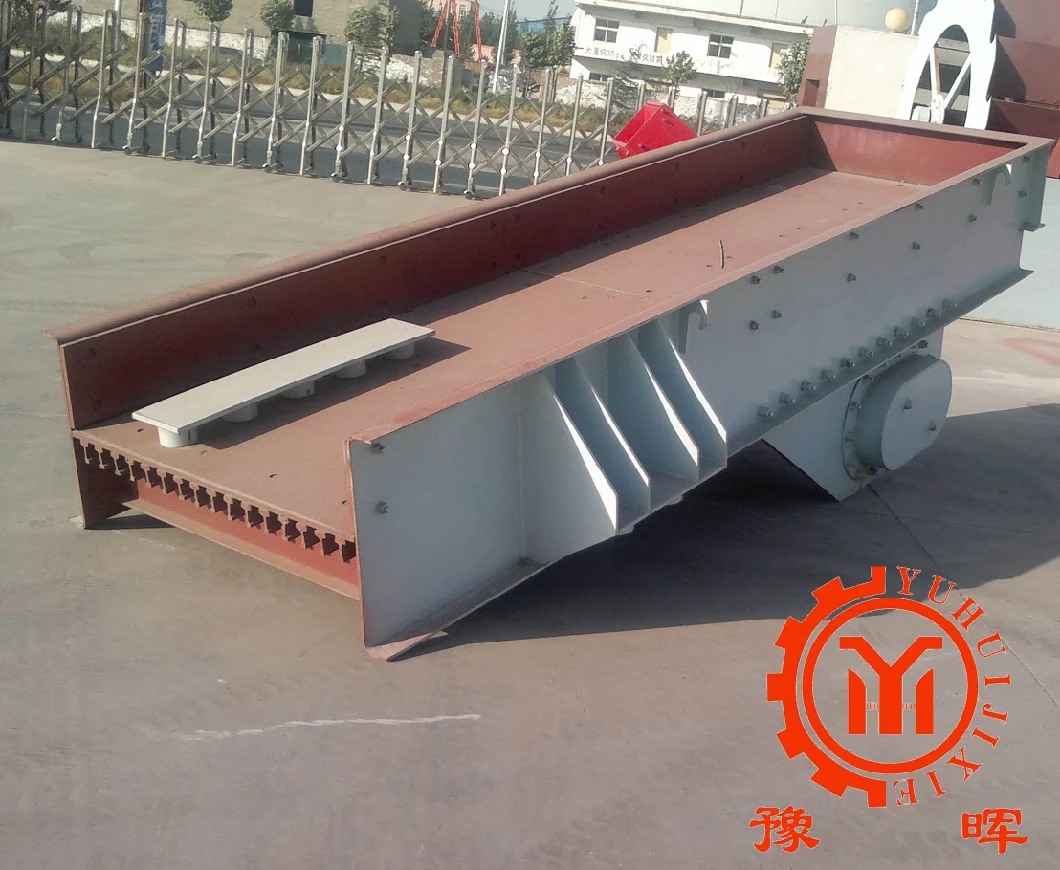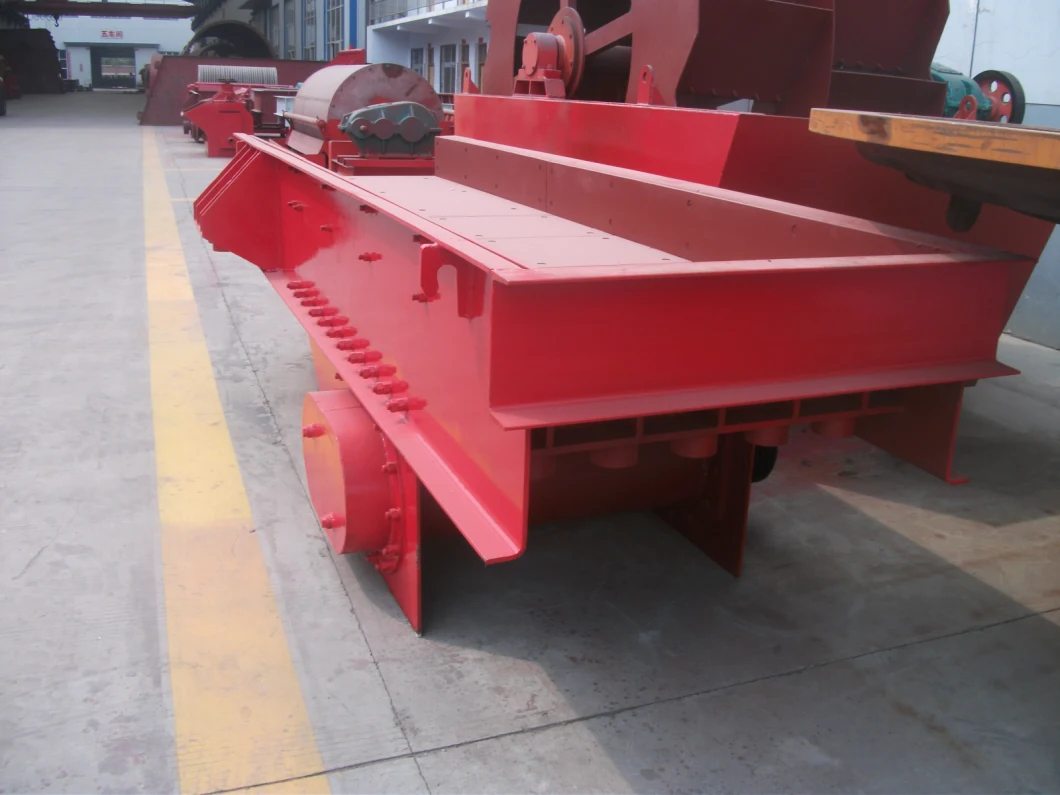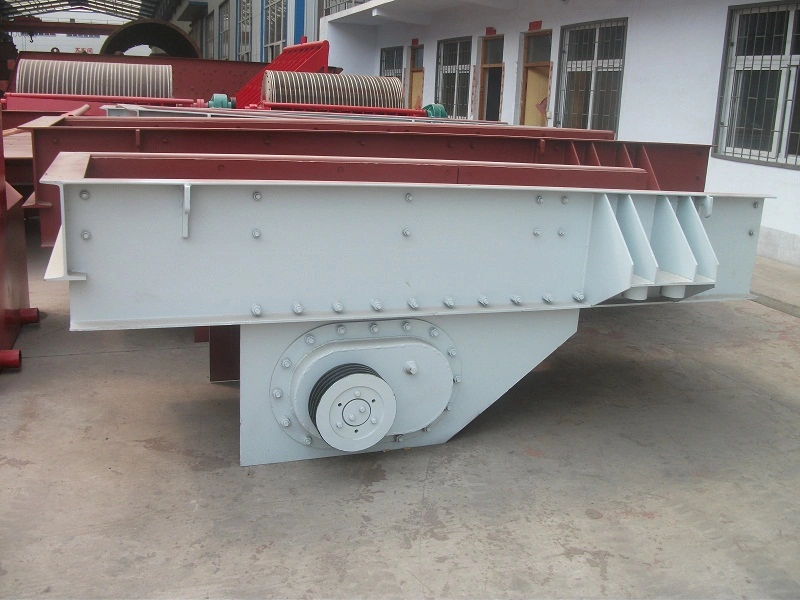 About our company: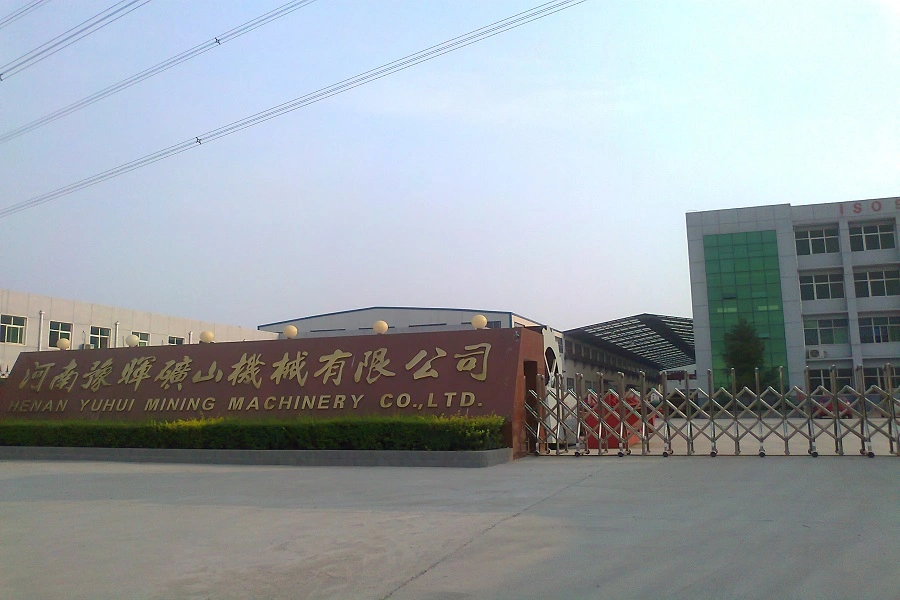 Henan Yuhui Mining Machinery Co, Ltd. is located in Zhengzhou city in central plains, which adjoins to ancient millennium Shaolin Temple (Kung fu Origin) to the south, and Yellow River to the north. With Kailuo highway and Longhai railway, it owns convenient transportation and pleasant scenery.
Establis
hed in the 1970s, Henan Yuhui Mining Machinery Co.,Ltd. has developed into a famous manufacturer through 20 years struggling and progressing, specialized in producing mineral dressing equipment, compound fertilizer equipment, cement equipment, as well as sand making equipment.
YuHui provides a connected sequence service with designing process flow, on-site civil engineering guidance, installing and debugging the equipment, training technical and operating people for clients. The company guarantees repair, replacement and refund and is warrantable to the complete machine for one year. It supplies accessories for a long period. Welcome inquiries and purchase from both new and old customers as well as worldwide friends.
Our related products: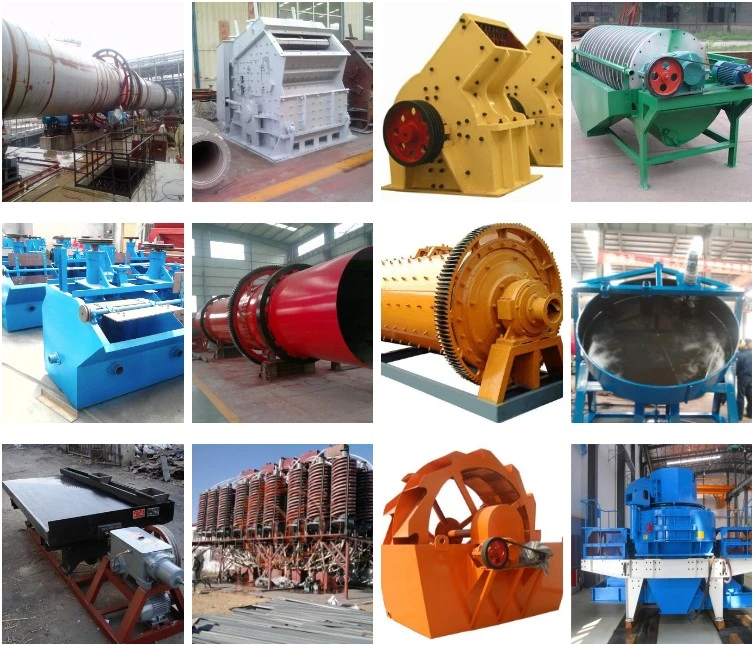 Our customers: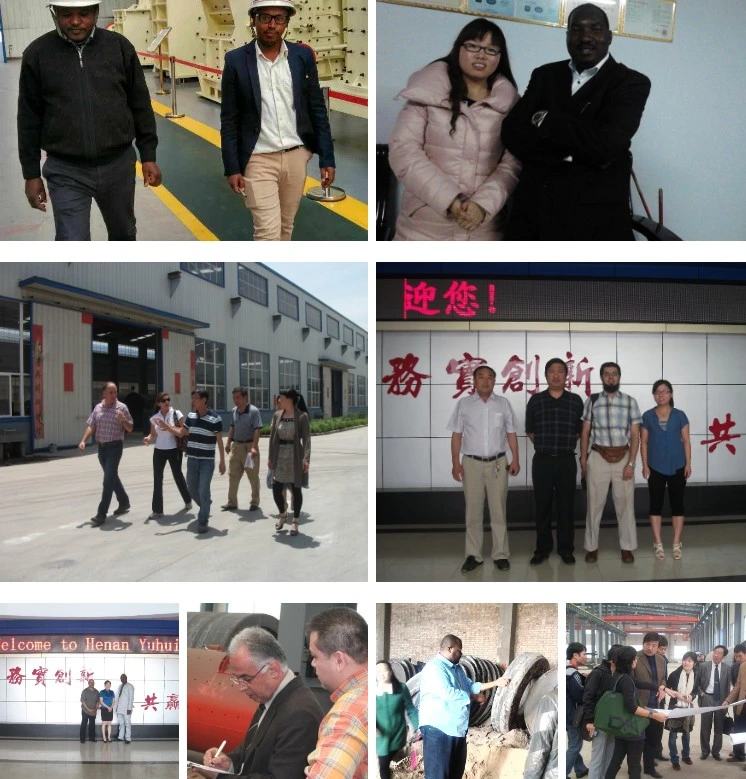 Each year we have the customers from world wide to our company for visit, like America, Malaysia, Indonesia, Philiphine, Sudan, Namibia, Zimbabwe, Zambia, Ethiopia, india, peru and so on.
Welcome to our company for visit.
Q1. Is your company a manufacturing company and do you have a company certificate?
A: Yes, our company is a manufacturing company and we are specialized in mining machinery for more than 40 years with two factories. Our company has owned the certificate of ISO9001:2000.
Q2. Where are your products mainly exported?
A: Our products are distributed throughout the world, being involved in more than Asia, Africa, South America regions. And our products win the good reputation of the foreign customers.
Q3. What's the additional features of your company?
A: We have our own laboratory in the company. So the clients can take some samples to perform experiments on the spot. And our engineers will provide the best advice and choice for our clients.
Q4. Welcome to our company.
A: We have stone product line, sand-making product line and so on. The clients can visit our production site.
Q5. How do you guarantee your after service?
A: Our company guarantees repair, replacement and refund and it is warrantable to the complete machine for 12 months. And we can design the site for free and provide basic materials, assembly drawings and equipment installation technical services. At the same time, we provide a connected sequence services with directing civil engineering on spot, installing and debugging the equipment, training technical and operating people abroad. Also, our engineers are assured be sent to work broad for a long period. Our company supplies accessories for a long period and lifetime warranty.