AR400 HARDOX 400 NM400 Abrasion resistant and wear Resistant steel plate

1: AR400 steel introduction
AR400 is specifically designed for abrasion and wear resistant applications. It has a lower hardness of 360 - 444 BHN. As with other abrasion resistant steels, it does not have a defined chemistry, but rather, grade is determined based on hardness.
AR is Abrasion resistant steel.
2: AR400 Steel equivalent
| | | | | |
| --- | --- | --- | --- | --- |
| Country | AR | Sweden | China | Germany |
| Standard | AR | HARDOX | GB/T | XAR |
| Grade | AR400 | HARDOX 400 | NM400 | XAR400 |
3: AR400 steel chemical composition
Grade

C

Si

Mn≤

P≤

S≤

Cr

≤

Mo

≤

Ni

≤

AR400

0.

12-0.16

0.35-0.55

1.55

0.

025

0.0

05

0.55

0.55

1.0

NM400

0.20

0.70

1.6

0.0

25

0.0

1

1.4

0.5

1.0
4: AR400 steel mechanical properties
Grade

Yield Strength

Tensile Strength

Elongation A

Hardness

AR400

1000 Mpa

1250 Mpa

10

360-480

HB
5: AR400 steel overviews
Size

Plate/Flat/Block

Thickness




3

mm-

100

mm

Width




100

mm-

25

00mm

Heat treatment

Q+T

Surface condition

Black;

Delivery condition

Hot rolled;

Test

Tensile strength, Yield strength, elongation, area of reduction, impact value, hardness

Payment terms

T/T;L/C;/Money gram/ Paypal

Trade terms

FOB; CIF; C&F; etc..

Delivery time

30-45 days

Application

Abrasion resistant steel is used in areas where there is likely to be a high degree of abrasion or wear of the steel plate. Typical applications are in truck beds, attachments to diggers and earth movers and in processing applications in the mining industry.




The key quality for wear resistant steels is their hardness. We sell wear plate according to its hardness measured on the Brinnell Hardness Test- usually in 400HB grades.



6: Delivery condition
For hot rolled
steel plate
,
Q+T
, Black surface.

Hunan Qilu Industrial Co., Ltd has the capacity to forge round steel, steel flat, square steel, module, shaft and roller, etc. The main specifications of the products include Φ80-1000mm forging materials and 80-1200mm square billets and which the maximum piece weight can reach 50T.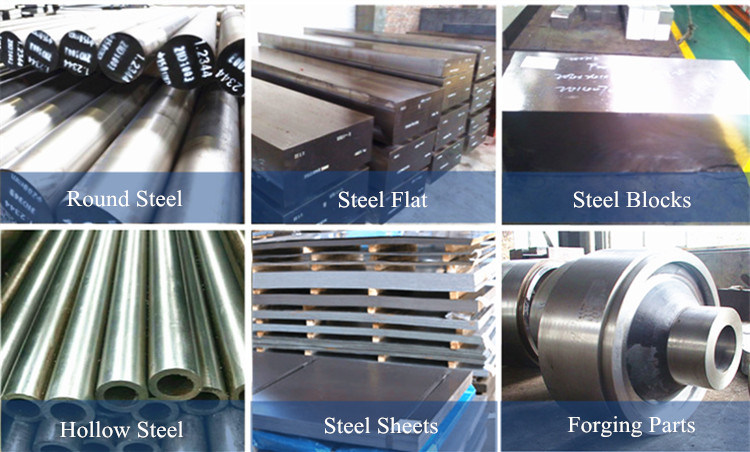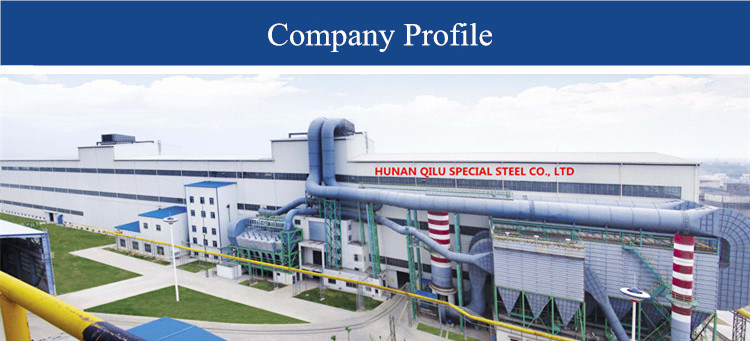 Hunan Qilu Industrial Co., Ltd
were already engaged in exporting steel for 11 years, could supply a great variety of hot forged,
hot rolled
and
cold drawn Steels
, including engineering steel, cold work tool steel, hot work tool steel, plastic mold steel, spring steel, high speed steel, stainless steel etc., besides Qilu Industrial also has their own heating treatment shop and machining shop to provide heating and cutting service.
Since 2008 year, Hunan Qilu Industrial has the right to export all
FORGED STEEL
behalf of Qilu Speical Steel Co.,ltd which is specialized in smelting and forging of special steel since 1965 year, now Qilu special steel is one of the biggest manufacturer of forged product in China.The forged products are used in Automotive, Aerospace, Power Generation, Oil & Gas, Transportation and Industrial. We already set up the warehouse in Wuxi and Dongguan city, more than 20000 tons ex-stock could be supplied with kinds of size.
Qilu Industrial is the professional one-stop steel manufacturer, stockist and exporter in China, our customers spread all over the world, include West Europe, North America, South America, Asia, Middle Asia, Africa, Australia, etc.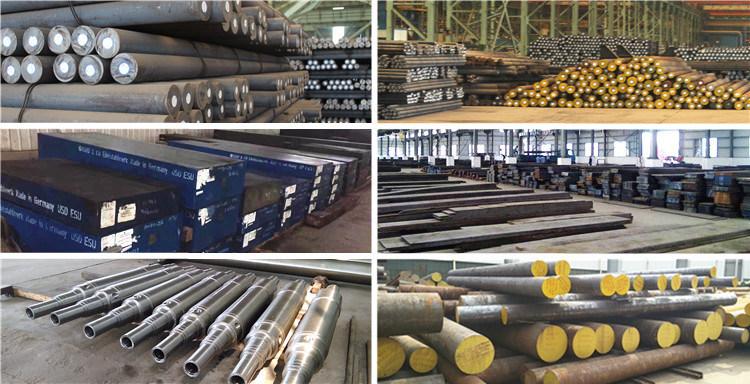 The company owns advanced special steel smelting facilities and forging processing equipments, the main steel-making equipment include 2 sets of 50t ultra-high power electric arc furnaces,2 sets of 60t LF refining furnaces,1 set of 60t vacuum degassing refining furnace and 4 sets of 1-20t electroslag re-melting furnaces.
The main forging equipments mainly include:3 sets of 5t electro-hydraulic hammers, 1 set of high-speed forging units of 800t,1600t,2000t and 4500t respectively.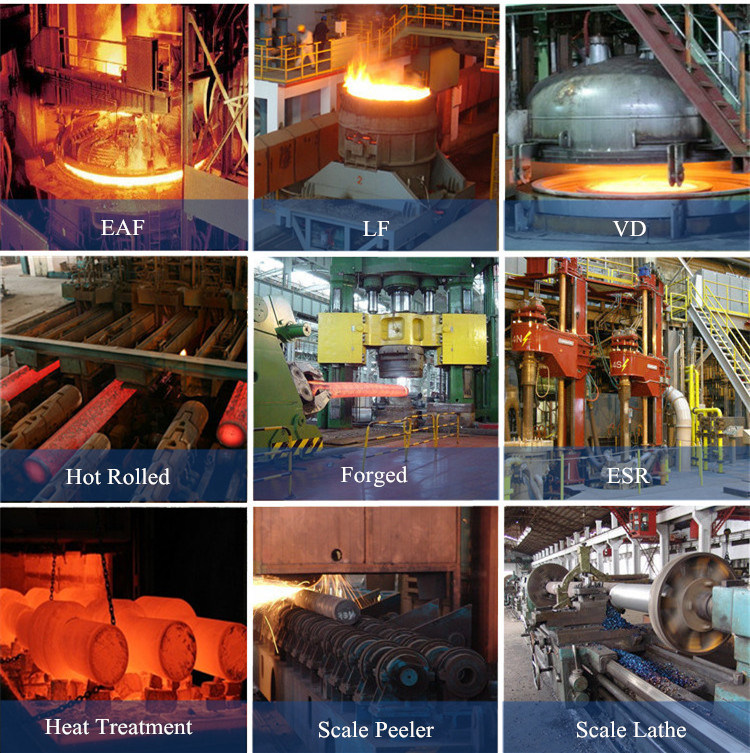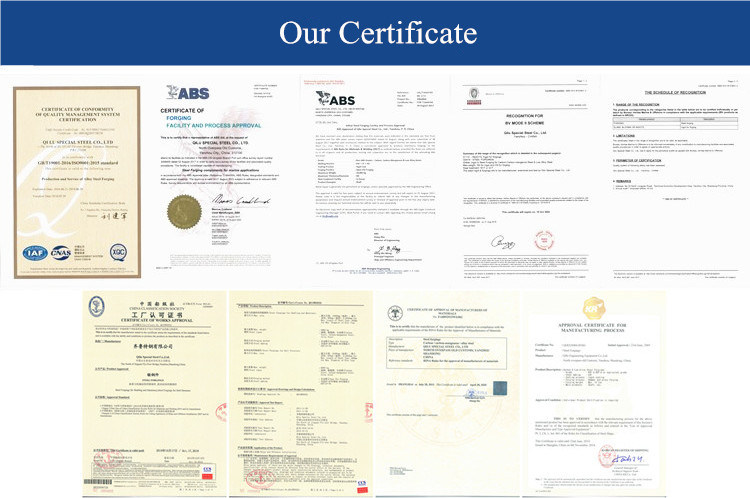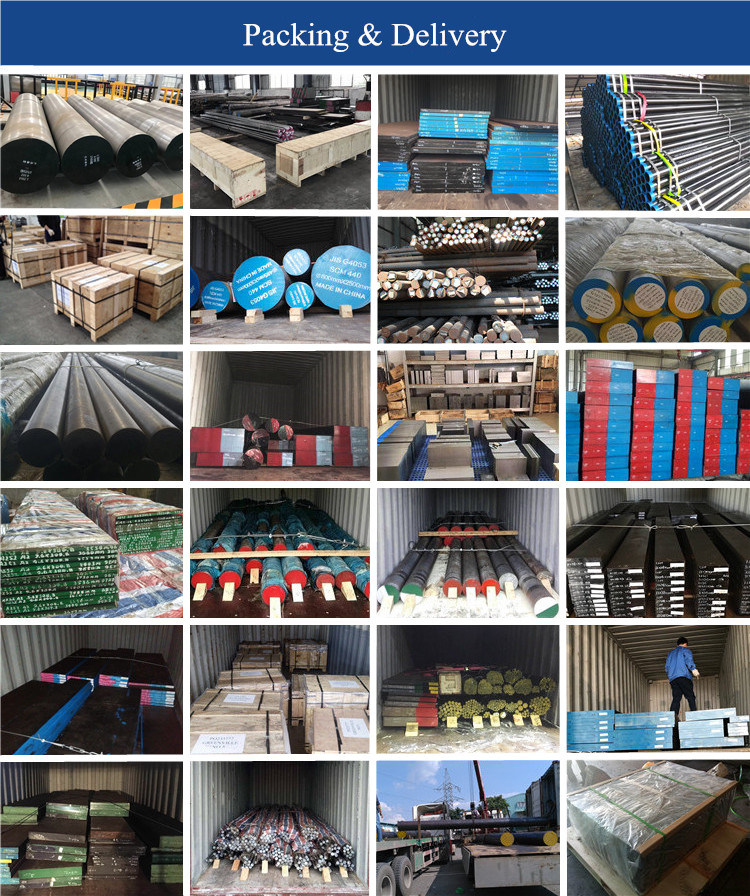 Hunan Qilu Industrial CO., LTD
Web: qilusteel.en.made-in-china.com