Description
HARDOX400 HARDOX450 Customized hard face abrasion resistant steel plate
Product show: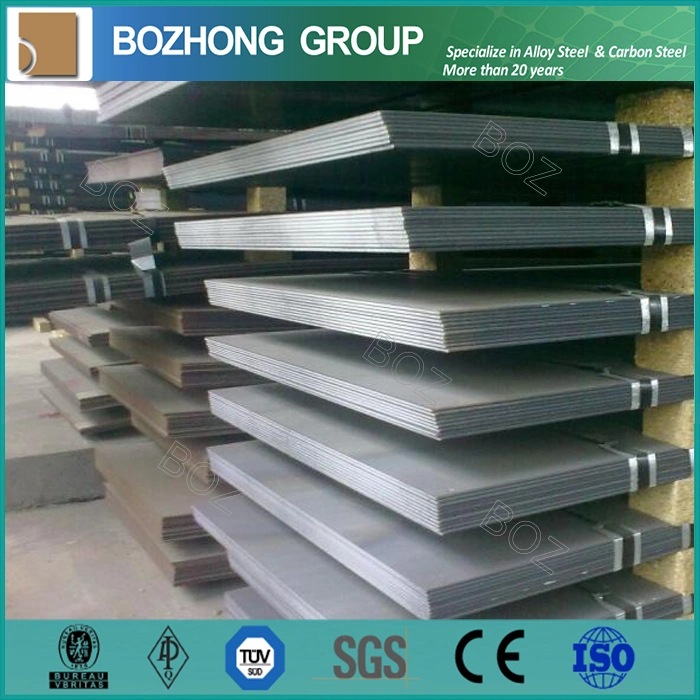 Description
TMCN1 is Ni-Cr steel with added Mo and V and good thoughness and resistance to temperature changes.
Applications
Pilger mandrels up to diameter 140 -200 mm.
Physical properties (avarage values) at ambient temperature
Modulus of elasticity [103 x N/mm2]: 210
Density [g/cm3]: 7.85
Soft Annealing
Heat to 620-680oC, cool slowly.
Stress Relieving
Stress relieving to remove machining stresses should be carried out by heating to 600-650oC, holding for one hour at heat, followed by air cooling. This operation is performed to reduce distortion during heat treatment.
Hardening
Harden from a temperature of 840-870oC followed by oil or air quenching.
Tempering
Tempering temperature: 620-670oC.
Forging
Hot forming temperature: 1050-850oC.
Machinability
No data.
Forms manufactured: Please see the Dimensional Sales Program.
Disclaimer
The information and data presented herein are typical or average values and are not a guarantee of maximum or minimum values. Applications specifically suggested for material described herein are made solely for the purpose of illustration to enable the reader to make his own evaluation and are not intended as warranties, either express or implied, of fitness for these or other puposes. There is no representation that the recipient of this literature will receive updated editions as the become available.
.
Delivery Condition
EAF+LF+VD+(ESR), Hot rolled or Forged, Annealed, EFS, Hardness≤235HB, Un-machined or
Machined surface (Peeled, Turned, Milled, Grinded), UT 100% Passed

Characteristics
Hot work tool steel featuring a fine combination of heat checking resistance, hot strength and impact strength; admits water cooling.

Applications
1. Highly stressed hot work tools, mainly for the processing of heavy alloys, such as mandrels, dies
and containers for metal tube and rod extrusion; hot extrusion tools;
2. Tools for the manufacture of hollows, screws, rivets, nuts and bolts.
3. Die casting tools, forming dies, die inserts, hot shear blades.

Heat Treatment
Annealing
750 to 800°C (1382 to 1472°F)
Slow controlled cooling in furnace at a rate of 10 to 20°C/hr (50 to 68°F/hr) down to approx. 600°C (1112°F), further cooling in air. Hardness after annealing: max. 235 HB.

Stress relieving
600 to 650°C (1112 to 1202°F)
Slow cooling in furnace; intended to relieve stresses set up by extensive machining, or in complex shapes. After through heating, hold in neutral atmosphere for 1 - 2 hours.

Hardening
1010 to 1050°C (1850 to 1922°F)
Oil, salt bath (500 - 550°C / 932-1022°F), air
Holding time after temperature equalization: 15 to 30 minutes.
Obtainable hardness: 52 - 56 HRC

Tempering
Slow heating to tempering temperature immediately after hardening / time in furnace 1 hour for each 20 mm of work piece thickness, but at least 2 hours / cooling in air. It is recommended to temper at least twice. A third tempering cycle for the purpose of stress relieving may be advantageous.
1st tempering approx. 30°C (86°F) above maximum secondary hardness.
2nd tempering to desired working hardness. The tempering chart shows average tempered hardness values.
3rd for stress relieving at a temperature 30 - 50°C (86 to 122°F) be low highest tempering temperature.


What we can offer
What we can offer?

We offer a wide range of steel products in a wide variety of dimensions and executions, acc.to the common international specifications or customerized.
Machining and heat treatment are available.
Also, we advise you in choosing the right materials.

Shape Available
Solid round bar
Flat bar
Square bar
Hexagon bar
Block
Plate
Sheet
Wire rod
Strip


Our Company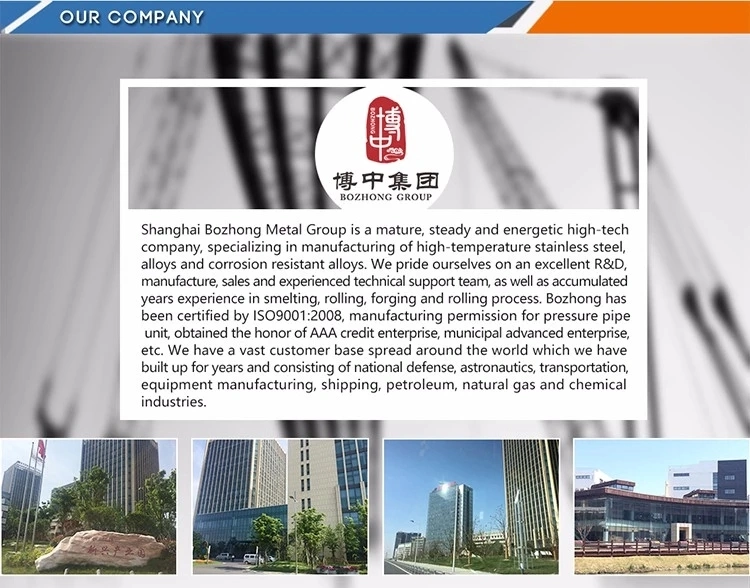 Our Team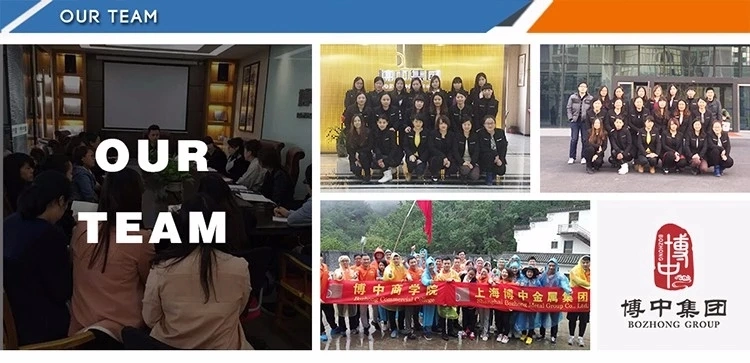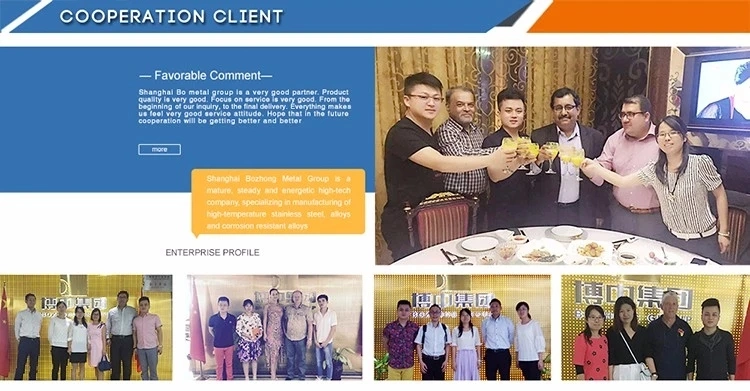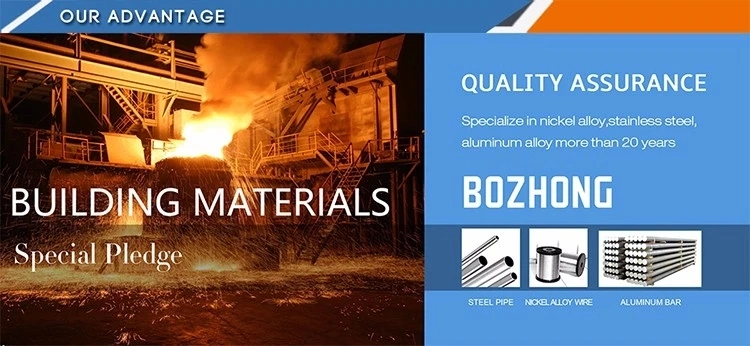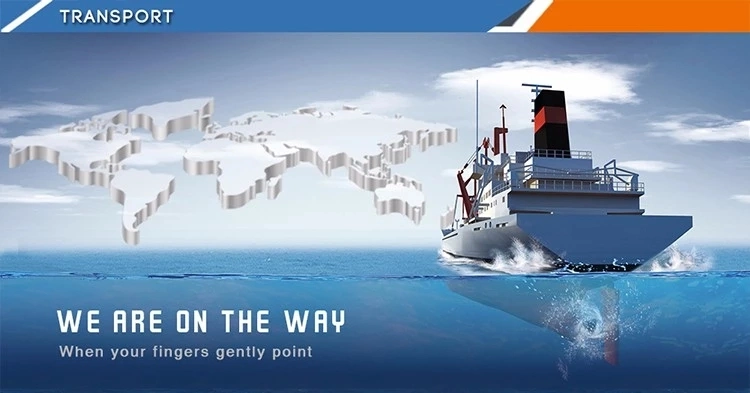 Our Service For You
Pre-sale Service
1. Sample can be offered with sample charge and courier fee by buyer's side.
2. We have full stock,and can deliver within short time.Many styles for your choices.
3. OEM and ODM order are accepted, Any kind of logo printing or design are available.
4. Good Quality + Factory Price + Quick Response + Reliable Service, is what we are trying best to offer you
5. All of our products are produce by our professional workman and we have our high-work-effect foreign trade team, you can totally believe our service.
6. We have 8 year experience of design, manufacture and sell lingerie, we cherish every order from our honor.

After you choose
1. We will count cheapest shipping cost and make invoice to you at once.
2. Check quality again, then send out to you at 1-2 working day after your payment,
3. Email you the tracking no, and help to chase the parcels until it arrive you.

After-sale choose
1. We are very glad that customer give us some suggestion for price and products.
2. If any question,please contact with us freely by E-mail or Telephone.
FAQ
FAQ
1. If we travel to China to checking your facility, are you welcome?
Of course, why not?
we will provide the whole accompany from you landing in China.
Only Give us a call before your arrive.

We will pick up you from the airport, living in our company's hotel, and driving by car take you visiting our company.
Warm Welcome!

2. How many sales person in your team?
present 8 sales, but more hands help in work, total team is 20+ workers.
So do not worry, not the one person company.

3. How Many Years of your company working in this industry?
We are 16+ years, from last century.
Expanding the market, and cultivate our techniques, two ways all in work together.

4. Could you show me some photos of your producing working?
here, following is our working plant, all is same when you come to China to audit.
contact:
Name: Ms Sarah Li