Chinese suppliers hardened steel plate S55C carbon steel plate 50C price carbon steel sheet S50C
JIMISTEEL in the business of Tool steel / Mold steel / Die steel / Alloy steel, etc. The main product has Plastic mold steel(P20 /1.2083 / NAK80 / 1.2312 / 1.2316.); Hot Work steel (H13 / 1.2344 / FDAC / SKD61.); Cold work steel (O1 / Cr12 / Cr12Mov / SKD11 / M2 / T1); Carbon steel (Q235 / S45C / S50C / ) (4140 / SCM440)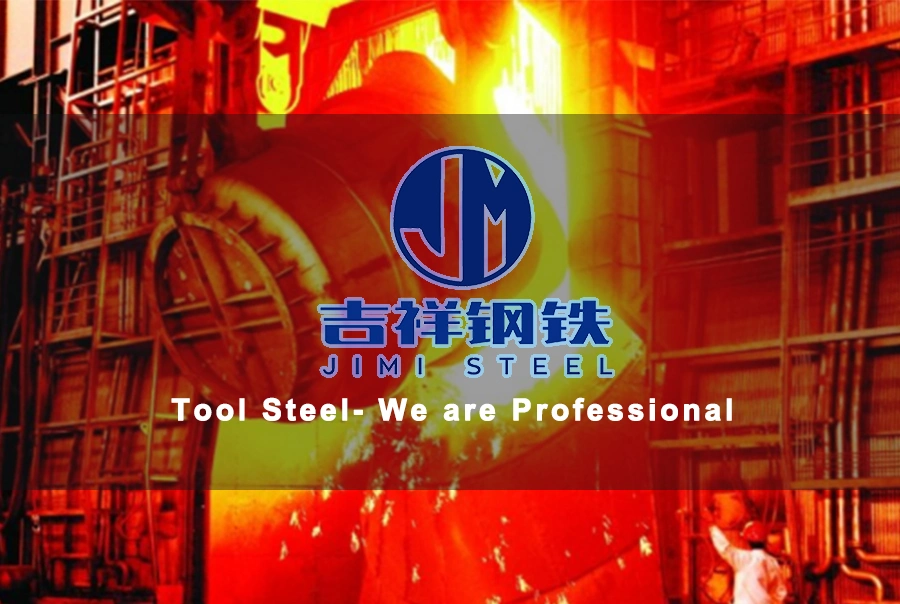 1.Base Parameter
Steel Grade

GB

JIS

AISI

DIN

50#

-

1050

S50C

Chemical Composition(Wt%)

C

Si

Mn

Cr

Ni
V

S/P

0.43-0.50

≤0.4

0.50-0.80

≤0.4

≤0.4

0.80-1.00

≤0.045

Specification(Size)

Flat Bar
Round Bar
Thickness:16-400mm
Width: 185-2200mm
Length:2000-5800mm
Dia:20-200mm
Length:2000-5800mm
Condition

Hot-rolled; 2/4 SIDECUT; Black Surface; Milled Surface; Pre-Hardness 28-34HRC.Anneal:30-36HRC

Hot-rolled; Black Surface; Milled Surface; Anneal 150-230HB

Test

SGS/UT100%/Elements Testing
Certificate

GB JIS AISI DIN

Introduction

S45C/SAE1050 Plastic Mould Carbon Steel is a medium carbon, medium tensile steel supplied as hot rolled, forged, or normalized. Changing steel supply it in round bar, plate, steel rods, steel bars, flat bar, square, sheet.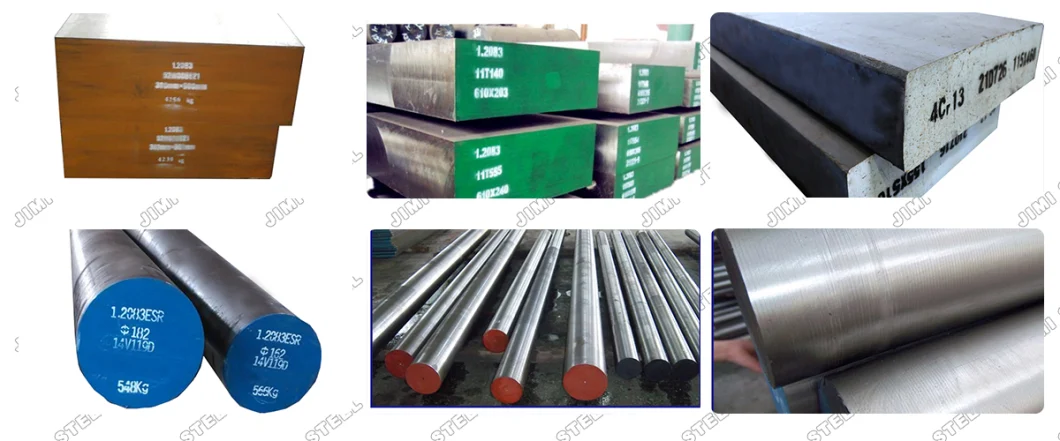 2. Fabrication and Heat Treatment:
Heat Treatment:
Forging: 1.2083 mold steel are forged at 1093°C (2000°F) down to 899°C (1650°F). Forging below 871°C (1600°F) is not recommended for these steels.

Annealing: 810 - 830 °C
Hardness after annealing: Max230 HB
Stress-relieving: Approx. 650 °C
Hot forming: 1050 - 850 °C
Hardening: 970 - 990 °C
Quenching media: Oil, Vacuum
Hardness after quenching: 30-36 HRC
Hardness after tempering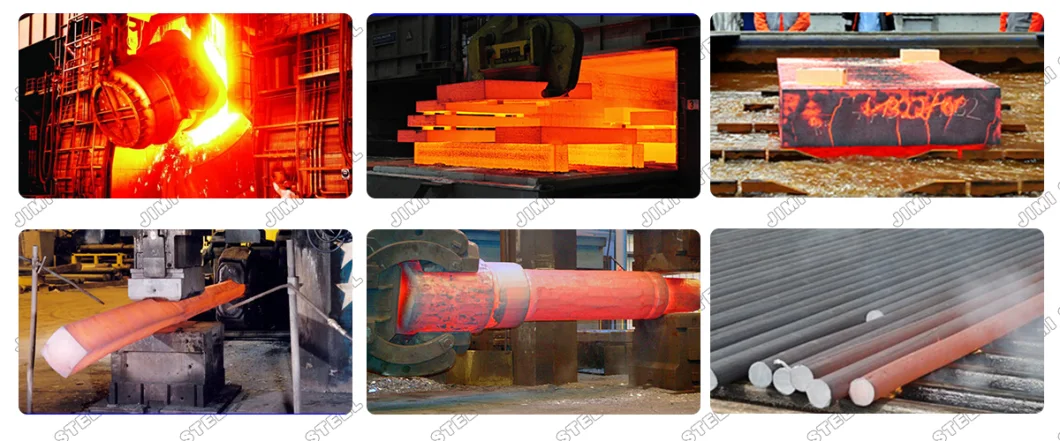 3.Application:
Molds for corrosive plastic materials such as PVC, recycled polymers etc., molds for chemically aggressive plastics and plastics containing abrasive fillers, mold inserts, dies and gauges for PVC extrusions, screws and barrels for extruders, molds for automotive, food, medical and optical industry such as spectacles, compact discs, lenses.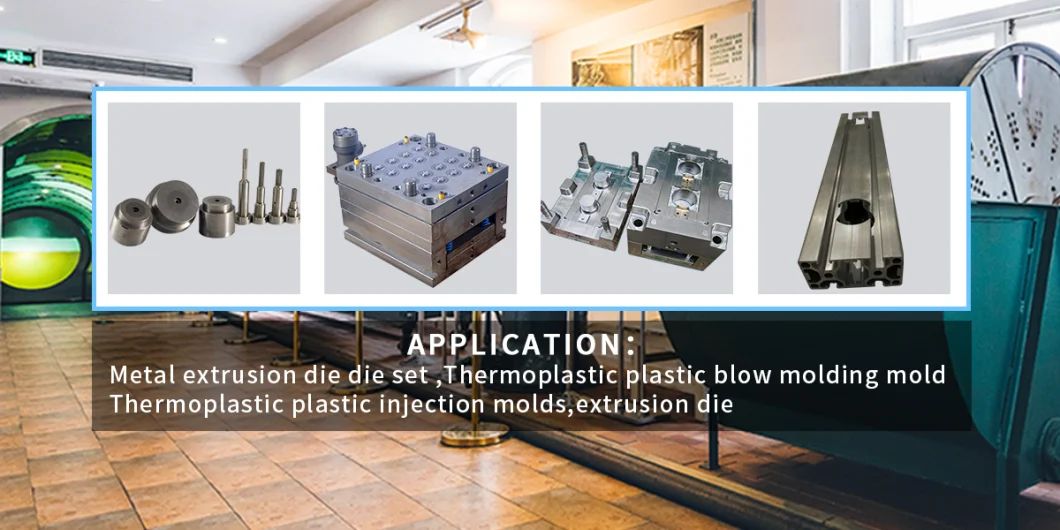 4.Our Service:
A. Steel plates: Cutting by bandsaw machine, milling, heat treatment, etc
B. Round bars: Cutting by bandsaw machine, peeling, grinding and turned, heat treatment, etc
C. Ultrasonic testing and hardness testing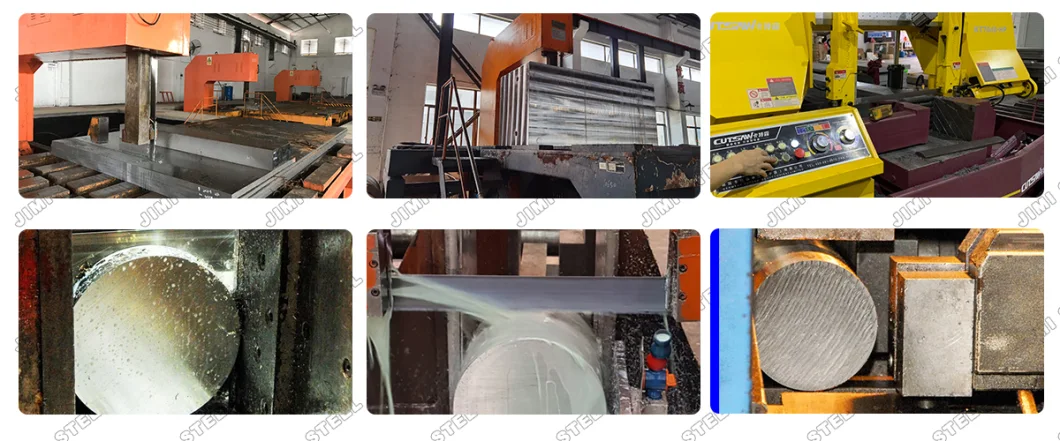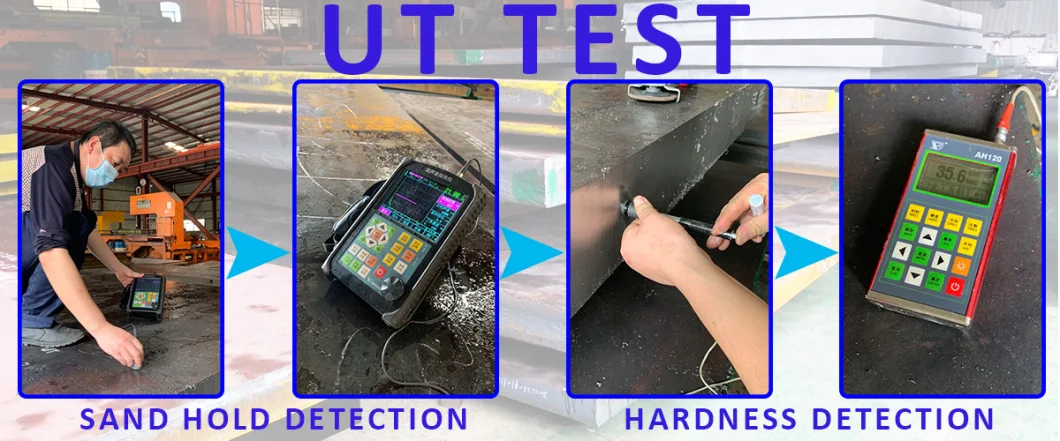 6. About us :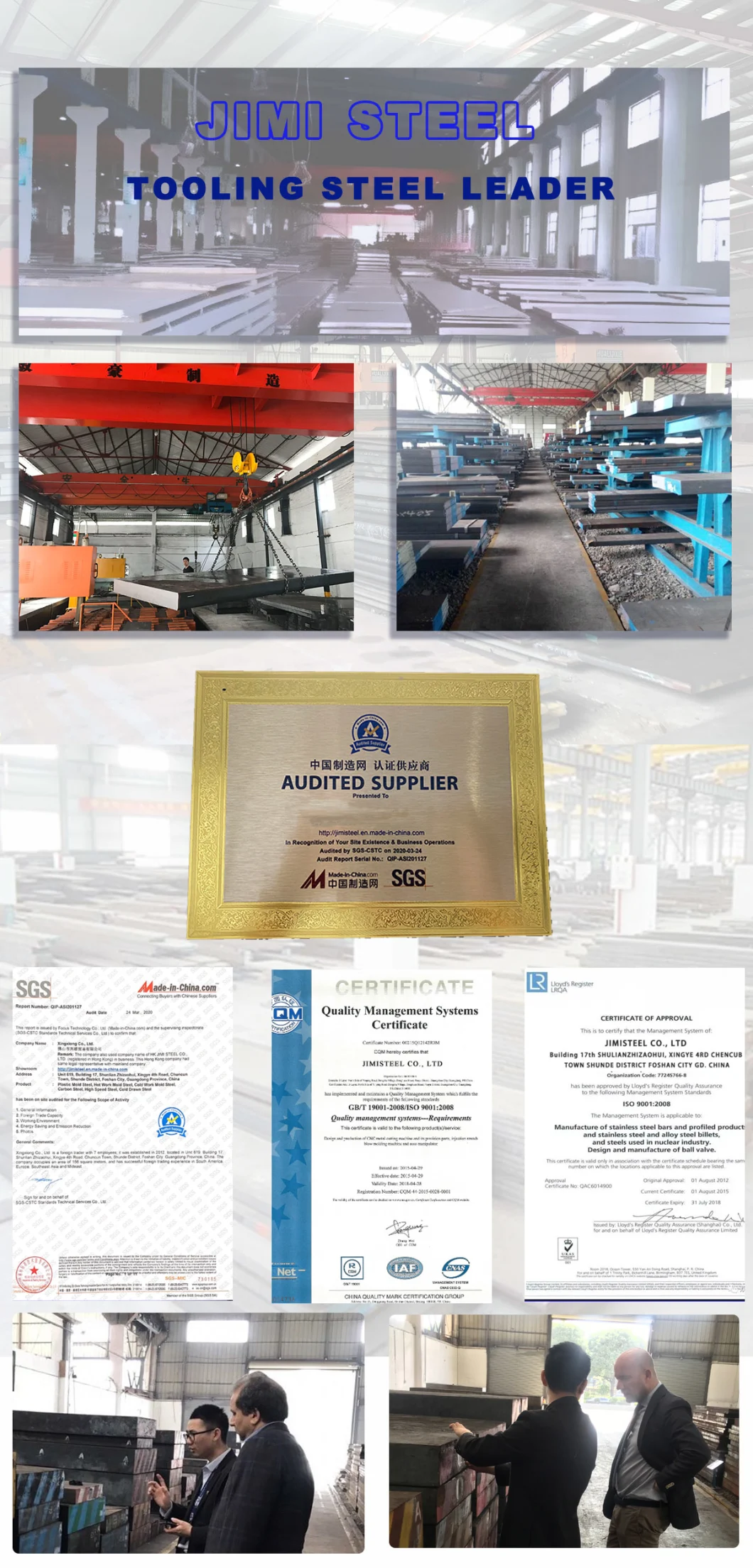 HK JIMI STEEL Was established in 2012, located in the Shunde District of Guangdong Province, It is an import and export trading company mainly engaged in advanced special steel, die steel, alloy steel, and steel processing general machinery and equipment. The company adheres to the concept of "high quality, high requirements and good faith",

Cooperating with more than 20 famous steel mills in China, rich in spot stock of products.

Our company has a variety of processing equipment and all kinds of inspection and testing equipment, such as horizontal sawing machine, vertical sawing machine, milling machine, bilateral milling machine, precision milling machine, plane grinder, and so on. The products with short producing time, excellent quality and high precision can provide a high-quality product choice for the vast number of customers at home and abroad.

Our customer group spread all over the domestic provinces and cities, abroad including Europe, the United States, Australia, the Middle East, Southeast Asia and other more than 20 countries and regions, along with over 100 long-term stable cooperation customers...Choosing Xingxiong will bring you a better experience.
PLASTIC MOULD STEEL: 1.2311, 1.2312, 1.2738, P20, 1.2083, 1.2316, NAK80, P40, 1.2738HH

HOT WORK MOULD STEEL: 1.2344, SKD61, H13, H11, FDAC, 8407

COLD WORL MOULD STEEL: SKD11, D3, SKS3, 1.2080, 1.2379, CR12MOV, O1, D2

STRUCTURAL ALLOY STEEL: 4140, 20CR, 40Cr, 35CrMo, 42CrMo, 38CrmoAi, SCM440, SCM420, 1.7225

CARBON STEEL &: Q235, Gcr15, S45C, S50C, S55C

CNC surface grinding machine, NC side boring machine, Band saw, CNC double head machine, Vertical Band saw, CNC milling machine, Double alloy saw blade, wireless remote control crane, Magnetic chuck
7. Stock:
High-quality stock for various steel flat bar and round bar.
Alloy steel / Cold work steel / Hot work steel / Plastic mold steel and Stainless
For more tool and die steel please check the list: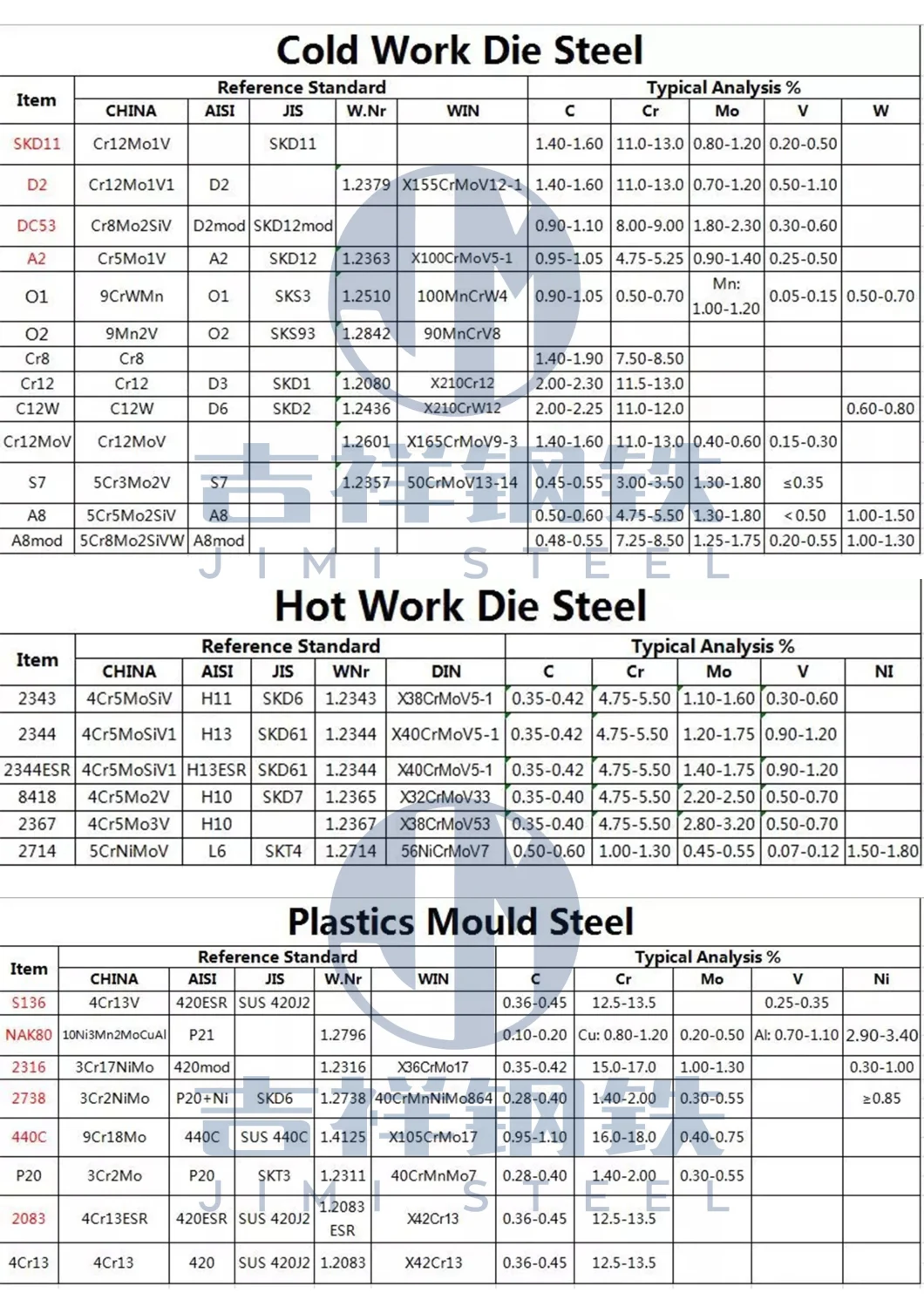 8.Delivery Time
1) For abundant stock, 7-15 days.
2) For customized products, 15-45 days.
Loading Details: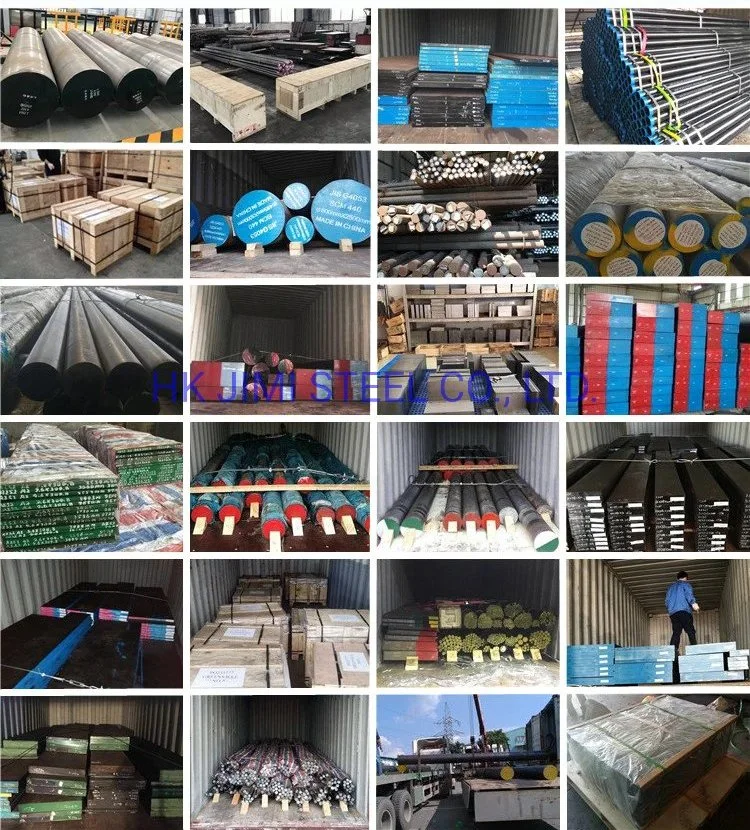 9.FAQ:
Q1: What do you do for the control of the quality?
A1: Before loading into the container, our products will all be inspected by ultrasonic inspection. Quality Grade conforms to SEP 1921-84 E/e, D/d, C/c as per customer's request.
Q2:: What are your hot-selling products?
A2: D2/1.2379, H13/1.2344, CR12MOV, DC53, CR8, abundant stock for both plates and rounds. Competitive prices and short lead-time.

Q3: Can we visit your company and factory?
A3: Yes, warmly welcome! We can book the hotel for you before you come to China and arrange our driver to our airport to pick you up when you come.

Q4: Are you a manufacturer or merely a trader?
A4: We are a group of companies and owned manufacturer bases and trading companies. We specialized in plastic mold steel, hot work mold steel, cold work mold steel, alloy steel for mechanical, high-speed steel, etc. All materials are of high quality and competitive price.
↓For Details Please Contact Us↓